I bet everyone of you has a certain card you really want to have but just refuses to drop from chests (now im not counting the people who get 200 keys a day from their freebieguild but all of us legit self-sufficient players that have to work for their cards
(no attack, just so were clear whos this about, since im sure theres plenty of people who are in a freebieguild going "oh i have all cards lets post that i have all cards in this topic about people missing a card and be totally rad and dominant like" and i want to prevent that.)
For me the card i cant wait to get is garnok to compliment my atk team being lucian, cyclops, notsureyet(was thinking starcaller but meh , she removes my blues… need a gem or troop summoner to stall or control), garnok (when i have him.)


"gibe moni plez" -garnok.
Also want dark master since hes the only card that fits in there and dont have him yet either ;l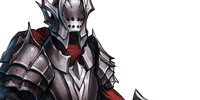 "ayyy" -dark master.
Oh thoughts are welcome to the above but prefer to just keep it about the troop you need building your dreamdeck and still havent got yet.
All to promote smart thinking/creativity thrown into the community.
-wskill ~gems of waraholic anonomouse.